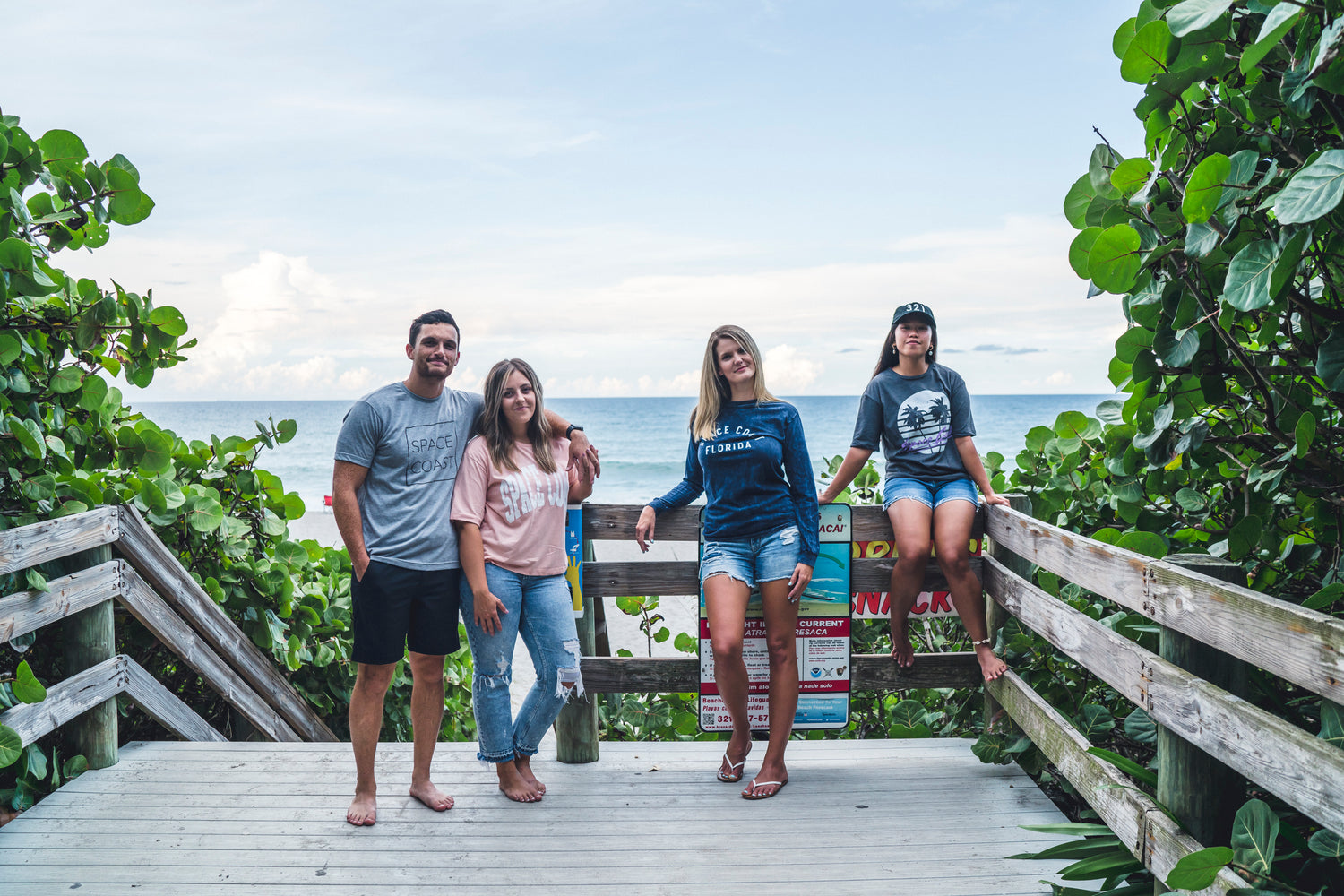 Sun. Sand. Stars.
Slow-paced beachy towns, watching rockets launch from your backyard, and the magic of coastal FL living. Just a few reasons to love #spacecoasting.
We create quality goods that celebrate the wonder of our unique corner of the world.
Welcome to the official lifestyle brand of the Space Coast.